Bananas seem to manage to keep themselves in the news - so to be topical here are a few slip-ups, a couple of annoyances, and one or two smiles.
From
English Fail Blog
- Identification uncertain,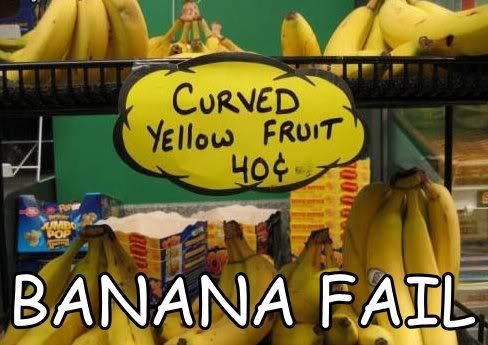 From Woosk
- counting Fail.
From
Fail Blog
- misrepresentation.
From the BBC -
EU fails to straighten bendy bananas
.
From Youtube - A man called Ray Comfort explains evolution.
A Miliband moment
.
"Joke" - Time flies like an arrow, but fruit flies like a banana.
From the BBC -
A £340 banana skin
.
And finally, light relief from Harry Belafonte and the Muppets.
** Bananas, by the way, grow in clusters, with
up to 20 fruit to a tier
- called a hand.
.